CDE Implementation Requirements for LEA's
During the previous reporting period, LEAs experienced firsthand the limitations of their current approach to tracking and reporting plan implementation compliance. They found it to be neither user-friendly nor accurate. However, clients who utilized Practi-Cal, our documentation system, discovered that it made tracking and reporting plan implementation success significantly easier. Our system offers real-time dashboards that enable LEAs to monitor plan implementation throughout the year, not just during the annual CDE reporting period. This includes all non-Medi-Cal billing providers, such as special education teachers.
Interestingly, clients who initially opted to use their special education system for reporting have reached out to us because their system does not accurately calculate plan minutes and involves a manual process. In contrast, Practi-Cal can import service delivery data from your special education management system and combine it with data from our system to provide immediate and accurate results.
No other system matches the ease of use and accuracy of our online platform. That's why LEAs and SELPAs are increasingly choosing Practi-Cal as their preferred method for documenting and reporting services.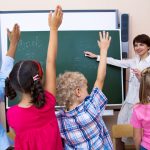 SpEdCare Benefits for:
Interactive real-time visual dashboards for compliance by promised CALPADS service
CDE compliant report (reporting is not a part of CALPADS)
Quickly message service providers who are behind on service compliance
Certain CALPADS codes will be used for both Medi-Cal billing and CDE requirements and using Practi-Cal will make the CDE reporting and billing process seamless.
Manage calendars and breaks
View and manage real-time service compliance for their department
Quickly message service providers
Manage additional calendar breaks
Interactive caseload screen to view and manage real-time service compliance for their students
Document services for one or multiple students (i.e. group, class, or caseload)
Manage additional calendar breaks
Providers can drill right down to see and record for missing services to ensure maximum compliance
Frequently Asked Questions