CDE Implementation Requirements for LEA's
As the new school year has begun, many LEA's are still deciding how they will implement the new CDE requirement to document all promised CALPADS special education services. This includes all non-Medi-Cal billing providers (i.e. special education teachers), who must be documented and a report submitted to CDE.
Practi-Cal clients have been a part of this past springs pilot program and we are hearing great things about our system being better prepared than the state's most popular IEP and special education management system.  In fact, one client said, "Practi-Cal is far ahead of where our current IEP system is for meeting CDE's requirements".  For this reason, this LEA and SELPA will be choosing Practi-Cal to document all services in the SELPA.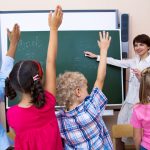 Let's Peek Under the Hood
So let's lift the hood and get a peek at Practi-Cal's CDE Implementation features in SpEdCare. We have put together some videos, Information, and FAQ's, to help you navigate this new requirement.  We believe SpEdCare is the most accurate and easy-to-use documentation system available to LEA's. Whether it is LEA billing, CDE compliance, or protection from due process, we have you covered. One system to meet all your documentation needs.
Practi-Cal's CDE Implementation Compliance Dashboard provides the most accurate reporting numbers available.  Clients have compared our system to their IEP/Special Education System and shared that our data is more accurate.
Service Provider Caseload
Service providers can quickly review CDE service compliance for students on their caseload and drill-down to see missing services.  Once missing services have been identified, the provider can quickly record the missing service(s).
No other system is as quick and easy-to-use then SpEdCare.  Special education teachers can review and record services in as little as 1-2 minutes per day.
SpEdCare Benefits for:
Interactive real-time visual dashboards for compliance by promised CALPADS service
CDE compliant report (reporting is not a part of CALPADS)
Quickly message service providers who are behind on service compliance
Certain CALPADS codes will be used for both Medi-Cal billing and CDE requirements and using Practi-Cal will make the CDE reporting and billing process seamless.
Manage calendars and breaks
View and manage real-time service compliance for their department
Quickly message service providers
Manage additional calendar breaks
Interactive caseload screen to view and manage real-time service compliance for their students
Document services for one or multiple students (i.e. group, class, or caseload)
Manage additional calendar breaks
Providers can drill right down to see and record for missing services to ensure maximum compliance
Frequently Asked Questions