When partnering with Practi-Cal you can rest assured that you are in good hands.
LEA Billing Option Program
Practi-Cal makes weaving your way through California's Medi-Cal billing process compliant, yet easy.  Practi-Cal's consultants bring years of medical, finance and regulatory experience to ensure your LEA Billing Program is a success.
RMTS / SMAA
The MAA / RMTS Program offers a method for Local Educational Agencies (LEAs) to receive federal reimbursement through Medicaid  for daily activities such as health/mental health referrals and outreach.
Practi-Cal is committed to providing you with resources and support to navigate your school-based Medi-Cal programs. Watch the video to learn more.
Your LEA Billing and EHR software should be easy and compliant.  That is what we built in SpEdCare.  No other system offers more for your LEA Billing Option Program.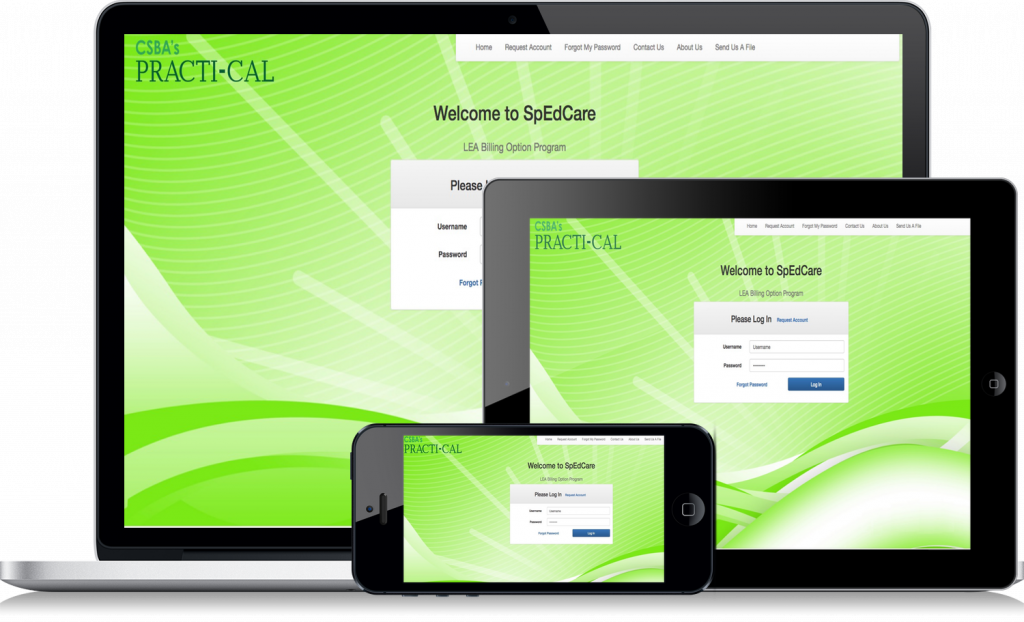 Electronically Manage & Record
Prescriptions / Orders

Continuous Monitoring

Caseloads & Groups

Medi-Cal & OHC Consent

Non-IEP Services

Group or Individual

Plan Service Compliance

Supervision

Transportation
SpEdCare is AB-1584 compliant and has an "A" Server Rating,  which ensures your student's data is secure.
Service & Support
Whether you choose our Software Licensing Model or our Consultant-Driven Model, your district will have hands-on support and service from an experienced program consultant.  Add in the influence of our partners at CSBA and you have a winning combination.
Consultant-Driven LBOP Services
CSBA's Practi-Cal offers industry leading support and software. Check out the options included in this model:
Experienced Program Consultant

Annual Planning and Compliance Meetings

Practitioner Training's

In-Person

Live Webinar

Video Library

Access to Claiming Software

Access to Task Management Dashboard

Audit Support

Collaborative meeting support and attendance

Financial and Management Reports
Software Licensing LBOP Services
CSBA's Practi-Cal provides a software licensing solution that goes beyond what other firms can offer.  This model can save your LEA costs and provide a complete solution for your LEA Billing Option Program.
LEA will receive all of the benefits of our Consultant-Driven model, with the exception that the assigned experienced consultant will provide support remotely.
This model does not lower consultant support,  just changing how it is provided.  This allows us to offer a lower fee for this model.
RMTS / SMAA Services
CSBA advocacy and support.

Assist district MAA Coordinators with the day to day RMTS operations as requested.

Quarterly RMTS program analysis and assist district MAA Coordinator with RMTS system requirements.

DHCS, LEC/LGA RMTS liaison, as requested.

Assist District lT and MAA Coordinator with LEC/LGA program requirements.

Quarterly RMTS/MAA coding report review and analysis.

Quarterly MAA Claims generation and analysis.
CSBA's Practi-Cal, PO BOX 981000, West Sacramento, CA 95798-1000,  951-310-4976, lea@practi-cal.com