Starting January 1, 2015 Department of Health Care Services (DHCS) has transitioned the new Random Moment Time Study (RMTS) methodology that will replace the worker log methodology that had been the basis of the School-Based Medi-Cal Administrative Activities "SMAA" Program for more than a decade. While the structure of the SMAA Program is still intact, the method of developing statistical data for Local Education Agencies (LEA's) SMAA claims will change.
Completion of the RMTS time study is required by DHCS in order for LEA's to participate in the School Based Medi-Cal Administrative Activities (SMAA) program. This new RMTS methodology will provide a statistic valid means of determining what portion of the selected group of participant's workload is spent performing activities that are reimbursed by Medi-Cal.
At Practi-Cal, our people make the difference. With Practi-Cal and you, our partnership includes a personal connection in the industry.
Our services include:
Assist district MAA Coordinators with the day to day RMTS operations as requested.
Quarterly RMTS program analysis and assist district MAA Coordinator with RMTS system requirments.
DHCS, LEC/LGA RMTS liaison, as requested.
Assist District l.T. and MAA Coordinator with LEC/LGA program requirements.
Quarterly RMTS/MAA coding report review and analysis.
Quarterly MAA Claims generation and analysis.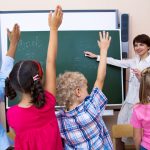 What Is Random Moment Time Study?
Random Moment Sampling is a time survey methodology for accurately assessing the time spent on administrative activities. Time studies are conducted on a quarterly basis in order for school districts to be able to participate in the SMAA program.
Time Study Participants (TSP's) are randomly selected and randomly assigned a moment(s) in time to create time study sample moments. A moment is the one/single minute assigned.
TSP's must complete their RMTS form on or after their time study sample moment. The sample moment will expire after 4 student attendance days and TSP's will no longer have an opportunity to complete this moment. Electronic forms are submitted directly to LEC or LGA's Software Service Provider (SSP).
All sampled moments must be completed to obtain a statistically valid sample.