While other firms are pulling back, Practi-Cal is investing in the future of school-based claiming.
Click a feature below to learn more about the benefits of SpEdCare.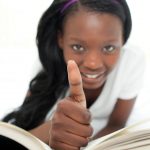 "Our school district has been with Practi-Cal for the LEA and MAA Program for several years. Practi-Cal is dedicated as a partner in our success in these programs and is always available for meetings, trainings, reports and strategic ideas to improve health services for our children. Practi-Cal is accountable and we can always depend on them to ensure compliance while maximizing our revenue in these programs. We are very happy with their services, software and leadership. "

– Assistant Superintendent, East Whittier City SD
Recent years have revealed changes in both the School-Based MAA program (RMTS) and LEA Billing Option Program (LBO) and your LEA will require a consultant with the experience, technology and support structure to assist in managing a successful program.  As new eligible services, practitioner groups and free care are added to the LEA Billing Option Program, rest assured that Practi-Cal's system is ready and consultants are prepared to assist you with on-boarding these new services.
We hope you found the information above helpful.  We invite you to learn more about our services and software.  Click this button to request a detailed proposal for our services & software.