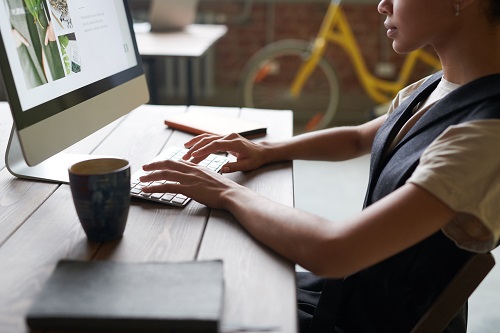 With the forthcoming CDE Implementation requirements, LEAs are already beginning to have staff document their IEP related service minutes. In some cases, we are hearing that providers are having to double their documentation efforts by entering services into their billing software and again in their special education management system. We are here to tell you this is not necessary and in addition to being an administrative burden, can cause gaps in service and billing compliance.
Not every documentation system is created equal. Early on in the CDE Implementation information process, Practi-Cal was committed to ensuring clients will not feel the administrative pain of complying with this new documentation requirement. This is why we developed, into our already popular documentation system, the CDE Implementation components. But we went further to make life easier for leaders and providers. Your special education system may have a method to keep basic service documentation, but how accurate is it and can it sort out the Medi-Cal billable services, from the CDE services, when they are the same CALPADS Code? What about school calendars, breaks, and ESY?
We have clients, who have compared our system to their special education management system, including the states most popular, and shared that our system is not only easier and more accurate, but has more real-time management tools, to ensure successful plan implementation. For this reason, LEA's are choosing Practi-Cal to document all of the special education services, including teachers, and other non-Medi-Cal billing staff.
Speaking of management tools, only Practi-Cal has a CDE Implementation dashboard with charts and visual progress monitoring, by promised service. These tools allow program leaders and department leads too quickly and visually view progress and drill down to identify missing services, even if it is by day, week, or month.
Finally, Practi-Cal will be with you through the CDE reporting phase. We again focused on reducing the administrative burden on you and your staff, which is why we will pick up where other systems leave you to manually facilitate the reporting process. While the reporting process is not yet finalized, some items have been shared with us and we are already preparing our system and processes. Whether it is automated data transfers to CDE or certifications by principals and superintendents, we already have solutions mapped out, once CDE finalizes the process.
The new CDE Implementation requirements will be the largest change in documentation the state has seen in many years. We are here to ask that you don't put more work on your staff or yourself, that may not be necessary. Let Practi-Cal help you navigate this new compliance requirement and simplify the process.
Stay connected with Practi-Cal, as we will soon be scheduling an informational webinar, to share the current status of this new policy and answer any questions you may have.
Even if you are not double recording work, we invite you to attend. As we mentioned earlier, Practi-Cal has important tools and features others simply do not.