While other firms are pulling back, Practi-Cal is investing in the future of school-based claiming.
Recent years have revealed changes in both the School-Based MAA program (RMTS) and LEA Billing Option Program (LBO) and your LEA will require a consultant with the experience, technology and support structure to assist in managing a successful program.  As new eligible services, practitioner groups and free care are added to the LEA Billing Option Program, rest assured that Practi-Cal's system is ready and consultants are prepared to assist you with on-boarding these new services.
"Our school district has been with Practi-Cal for the LEA and MAA Program for several years. Practi-Cal is dedicated as a partner in our success in these programs and is always available for meetings, trainings, reports and strategic ideas to improve health services for our children. Practi-Cal is accountable and we can always depend on them to ensure compliance while maximizing our revenue in these programs. We are very happy with their services, software and leadership. "

– Assistant Superintendent, East Whittier City SD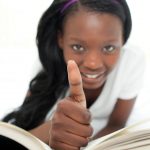 Practi-Cal has service models to meet the needs of any District or COE.  Our goal is to match the appropriate service and software solutions to your LEA's needs.  Click on a service model below to learn more.
Consultant-Driven Model
CSBA's Practi-Cal offers industry leading support and software. Check out the options included in this model:
Experienced Program Consultant
Annual Planning and Compliance Meetings
Practitioner Training's

In-Person
Live Webinar
Video Library

Access to Claiming Software
Access to Task Management Dashboard
Audit Support
Collaborative meeting support and attendance
Financial and Management Reports
Software-Driven Model
CSBA's Practi-Cal provides a software licensing solution that goes beyond what other firms can offer.  This model can save your LEA costs and provide a complete solution for your LEA Billing Option Program.
LEA will receive all of the benefits of our Consultant-Driven model, with the exception that the assigned experienced consultant will provide support remotely.
This model does not lower consultant support,  just changing how it is provided.  This allows us to offer a lower fee for this model.
Click a practitioner type below to learn more about the benefits of SpEdCare.
We hope you found the information above helpful.  We invite you to learn more about our services and software.  Click this button to request a detailed proposal for our services & software.